Motivation & Inspiration
Patient and practitioner feedback isn't just about inspiration for my patients, it's also motivational for me to remember how important my work is in helping people to improve their lives. So, let's see what the people have to say:
I am so glad I made the decision to work with Em. I understand the physiology of my condition so much more and this has helped me live with more confidence and more self compassion. I know what to do to be as well as possible and she has given me the understanding and tools to do this. When life throws me curve balls, which it inevitably does, I find I can them navigate them with confidence. I feel steadier in my energy and this steadiness has created more energy. I know how to interpret and respond to my body's messages and self correct if I go off track. I feel confident that I know what to do and am increasing my exercise, strength and stamina in sustainable steps.

Emily's calm assurance, her glowing energy and enthusiasm have been inspirational. I like that she truly 'gets it'. I like how she structured each call with some learning, with useful handouts and graphics, and time for me to ask questions too. Before I worked with her I was pretty sure I understood my condition, having done everything on offer on the NHS and much more besides, but I have learned so much more and all of it useful.

I think the overall lesson she has taught me is that living with a chronic illness can be more about the living than the chronic illness. I'm now able to focus on life and it feels full of possibilities again. ❤️
Kate, England
I was diagnosed with POTS in January 2021. At the time of diagnosis I was given very brief advice about electrolytes, avoiding prolonged standing and then left to my own devices, I could find little or no support on how to manage POTs from the Irish health care system. I had tried to muddle through using my own research to manage my condition with limited success.

After contracting COVID in August 2021 my symptoms got so much worse. I then started working with Emily and her knowledge of management strategies for POTS and related conditions has been so beneficial. Very quickly I had improved sleep and now have good tools to better manage my condition. Emily is understanding of my condition and has worked empathetically with me through the ups and downs that come with POTS and CFS.

I wish I had found Emily sooner after my POTS diagnosis as there are a lot of strategies that I could have employed earlier and could have managed setbacks like COVID much better.
Lisa, Southern Ireland
Em supported me to make sustainable movement changes in my daily life that felt achievable and were relevant to my goals and interests. Sessions with Em improved my quality of life not just through physical therapy but also by giving me something to look forward to. I felt like I had control over the direction that our sessions went in. I felt comfortable to tell Em when I was having a hard day - she'd adapt the session to my abilities on the day and I'd always leave feeling better.
Beck, VIC Australia
Emily's empathetic, inclusive nature is an asset to her work as an Exercise Physiologist.
Throughout undertaking LGBTQIA+ Inclusion Training Emily displayed an intuitive understanding of the experience for our Rainbow Community, that I have no doubt would transpire into inclusive practices whilst consulting with them. An inclusive approach such as this, is key to ensuring our community feels safe, accepted and included. Emily comes highly recommended by us at 'With Pride' for any future clients, particularly those in our LGBTQIA+ Community.
Shae, With Pride, VIC Australia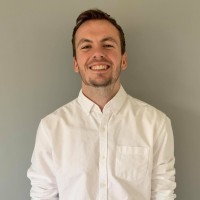 Emily is a passionate, dedicated and driven practitioner who continually shows great initiative to improve her craft and create opportunities to assist the clients she works with. Having worked closely with Emily, she has proven to be extremely knowledgeable and has become my first point of call for any information, advice or strategies when working with clients with chronic fatigue syndrome and similarly complex conditions. Could not recommend her highly enough!
Blake, VIC Australia
Emily's knowledge surrounding exercise physiology is profound, particularly when working with clients with chronic pain and fatigue. Through working directly together on some projects, she has shown her passion and lateral thinking approach to provide individualised patient care of the highest standard.
Lucija, VIC Australia